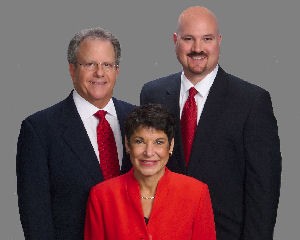 CERTIFIED FINANCIAL PLANNERTM professionals
 For a Complimentary Financial Review, contact , Jacki Imbrey, Richard Imbrey or David Jeffries at Imbrey & Associates and we'll be in touch to schedule your appointment.
"Focusing on Retirement Accumulation and Income Distribution"
Our clients are the beneficiaries of our experience:
Every client is unique; therefore every recommended strategy is unique.  We will put our pens down and listen to what you have to say.
Every client can benefit from the personal attention of a one-on-one relationship, while leveraging the depth of experience and talents of our team
We commit to the ongoing training of our staff while also maintaining the highest industry standards of education as financial professionals.
All advice and recommendations are predicated on what is in your best long-term interest, not ours.
We believe that our job is not to search out the cheapest policy or tout the investment with yesterday's highest rate of return; rather our value proposition is to bring forth a recommendation of investments that have historically provided steady performance, coupled with quality products, at competitive prices, all delivered with dependable service.
Our investment strategies will be based on proper asset allocation and not be subject to emotional, short-term market cycles.  Our Recommendations will be specific to you and your needs.
Our relationship will be one of mutual communication, honesty and respect.  If any of these are not present, we should agree to terminate the relationship.
What we Promise:
Because your goals and dreams are unique to you, our commitment is to provide you with an exceptional level of service, individual attention, objective guidance and personalized strategies.
While holding steadfast to proven principals of financial planning, investing, and risk management, we will offer quality financial instruments with a long term perspective.  In all instances, we will operate with the highest ethical standards, keeping your best interest in mind.
Our desire is to provide such a high level of dependable, professional service that you will be motivated to introduce us to your friend, relatives and business associates.
© Imbrey & Associates 2014
Use this calculator to estimate the cost of your child's education, based on the variables you input.

Use this calculator to estimate how much income and savings you may need in retirement.

How Long Will Your Funds Last?

How much would your monthly lease payment be?